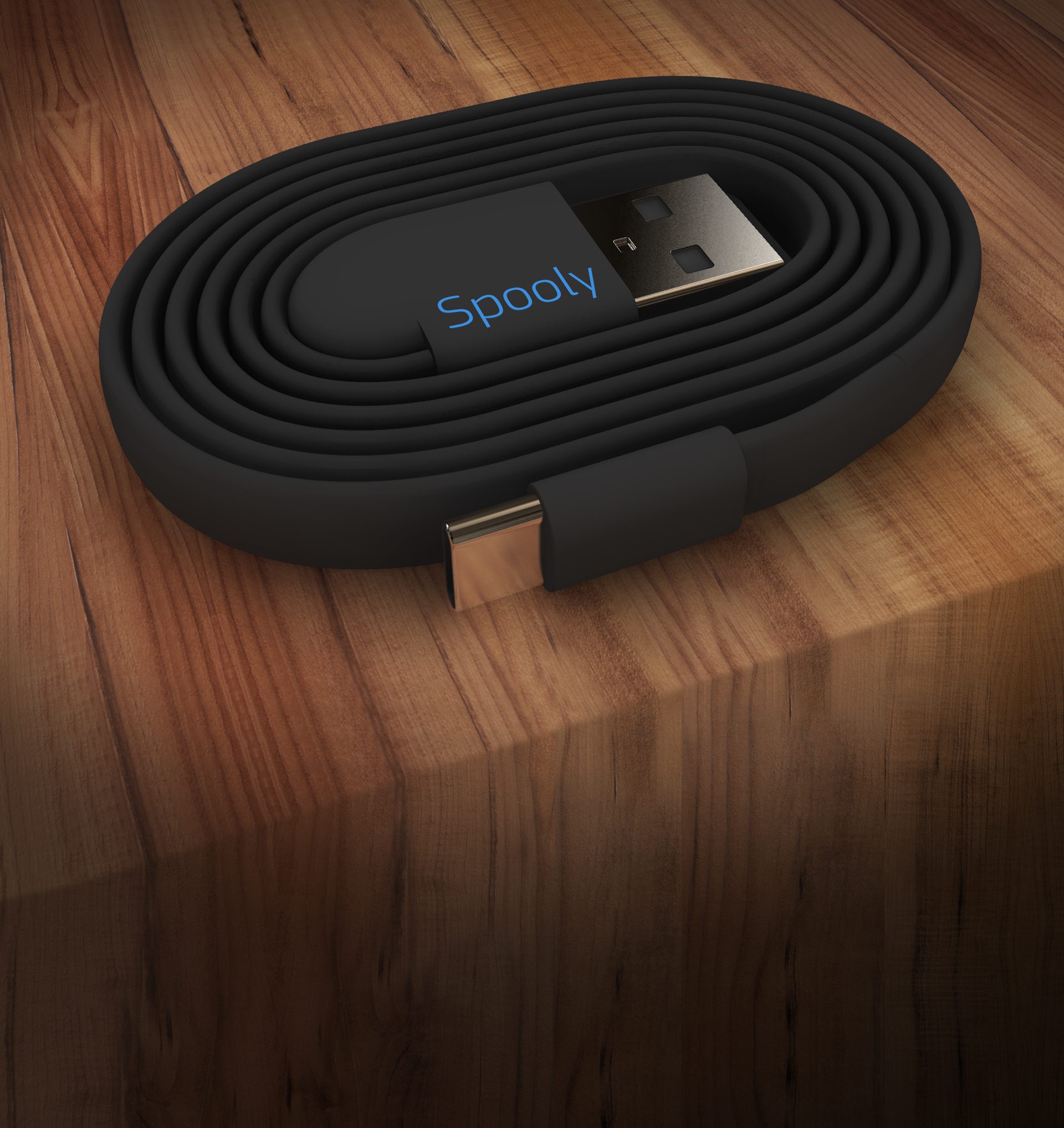 Spooly has a clever design which takes up virtually
no space and features innovative technologies that
free you from tangled, frayed and damaged cables.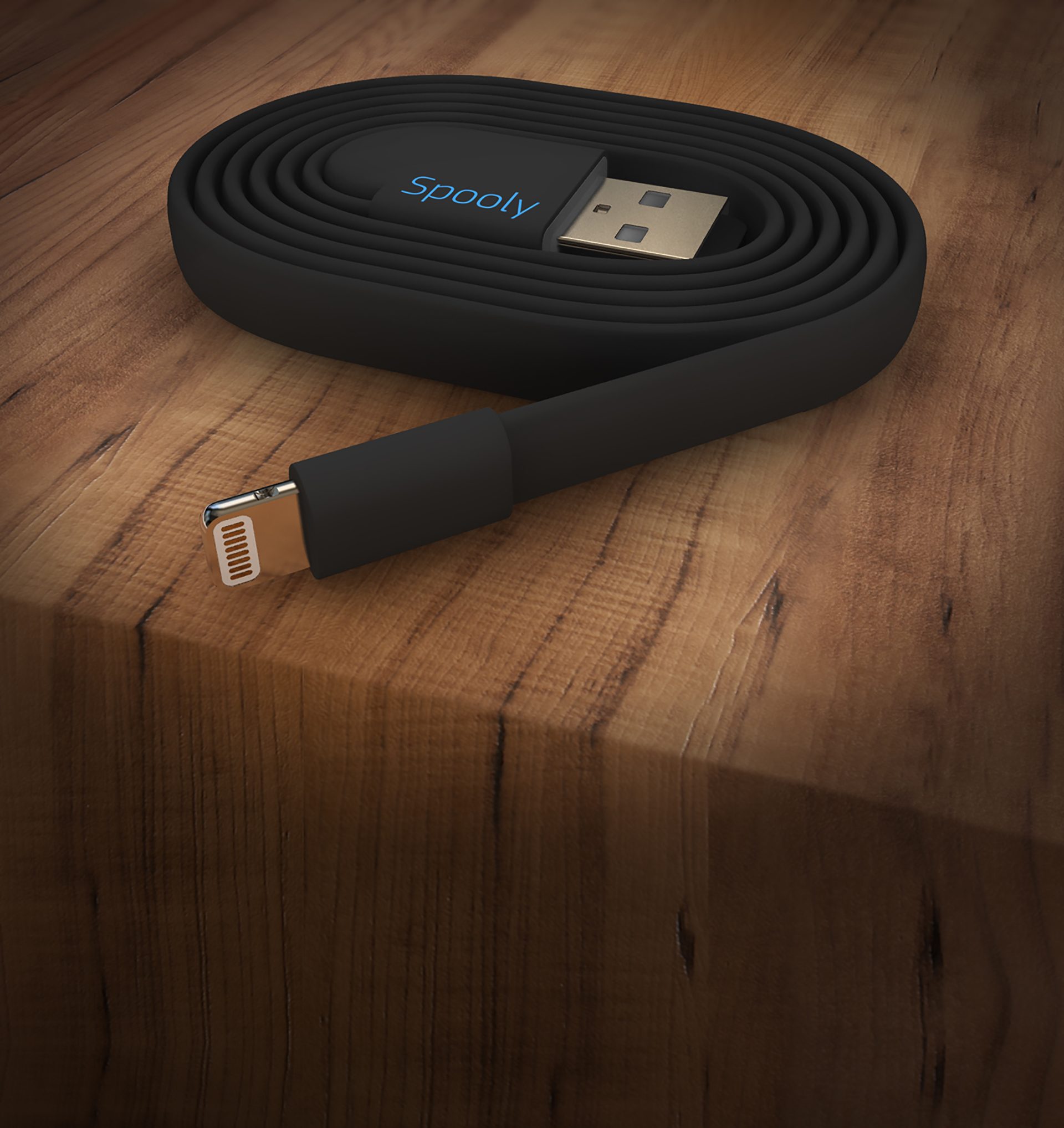 Spooly uses bespoke magnetic cable which quickly
and effortlessly aligns the cable to form a perfect, 
secure coil. Then simply pull to un-wind. It's that easy!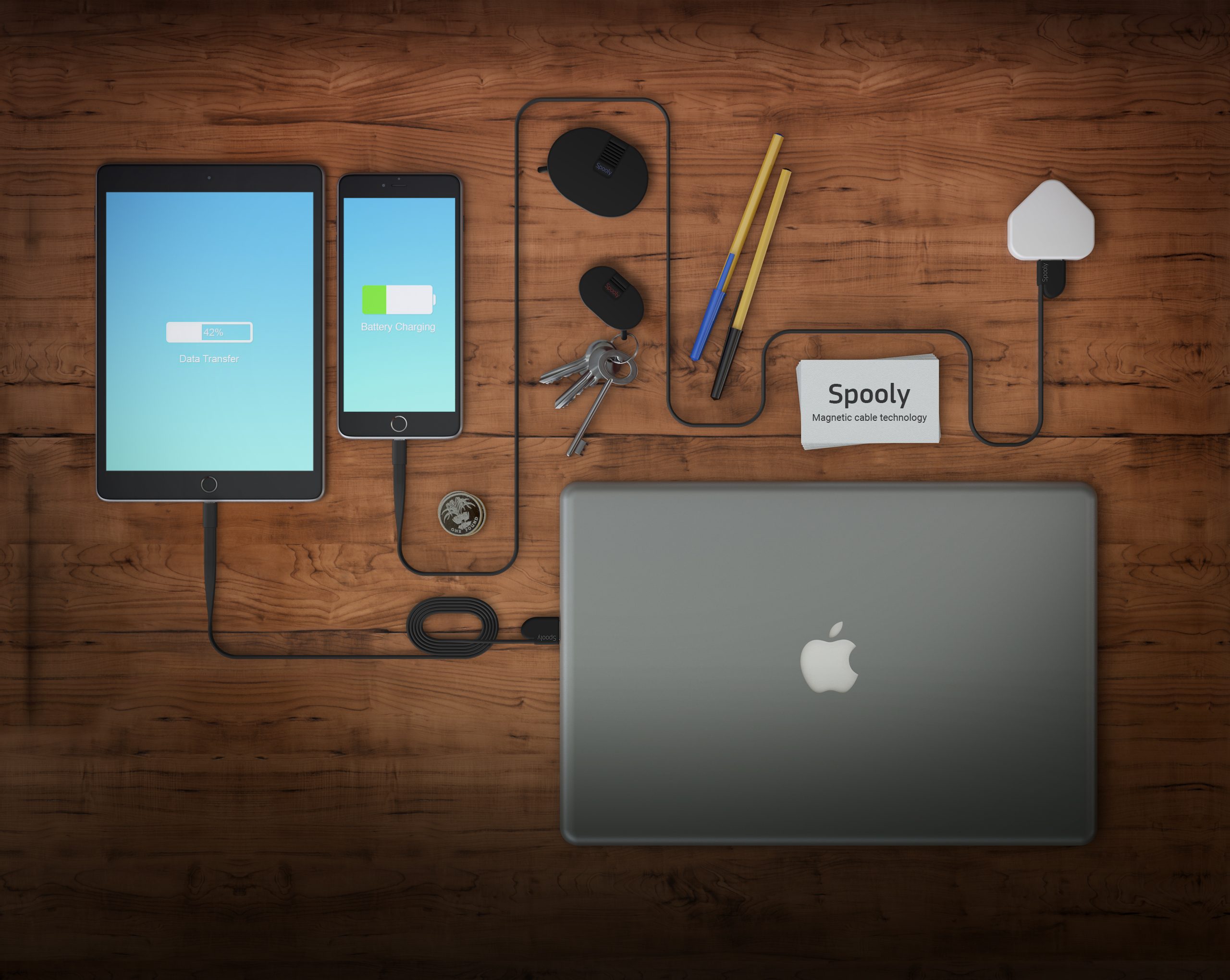 Spooly's great for providing fast charging and data transfer with the
length and flexibility you need at home, at work or on-the-go.
The most versatile cable ever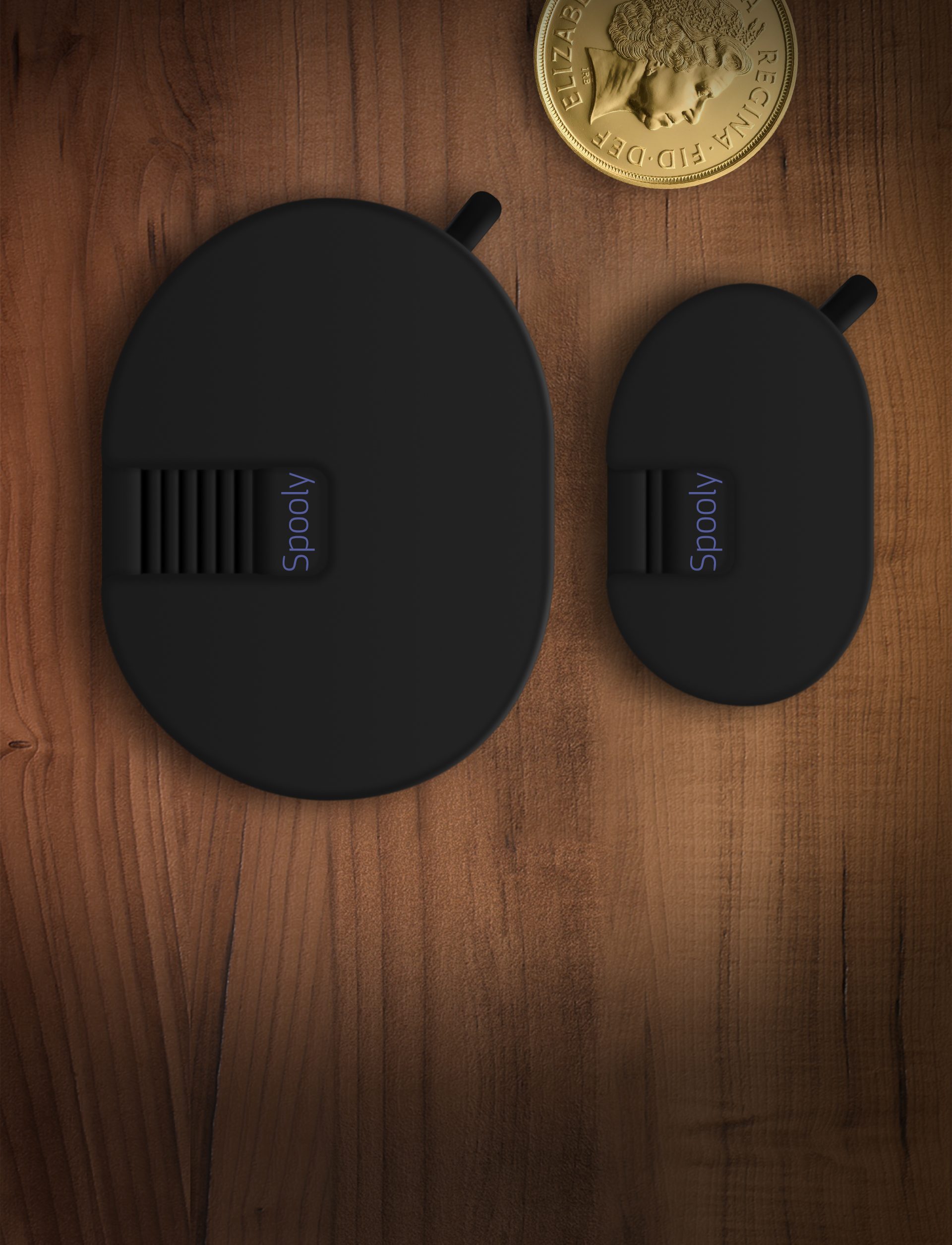 Whether you're doing some urban exploring or an
off-road adventure, Spooly's form fitting case
offers complete protection.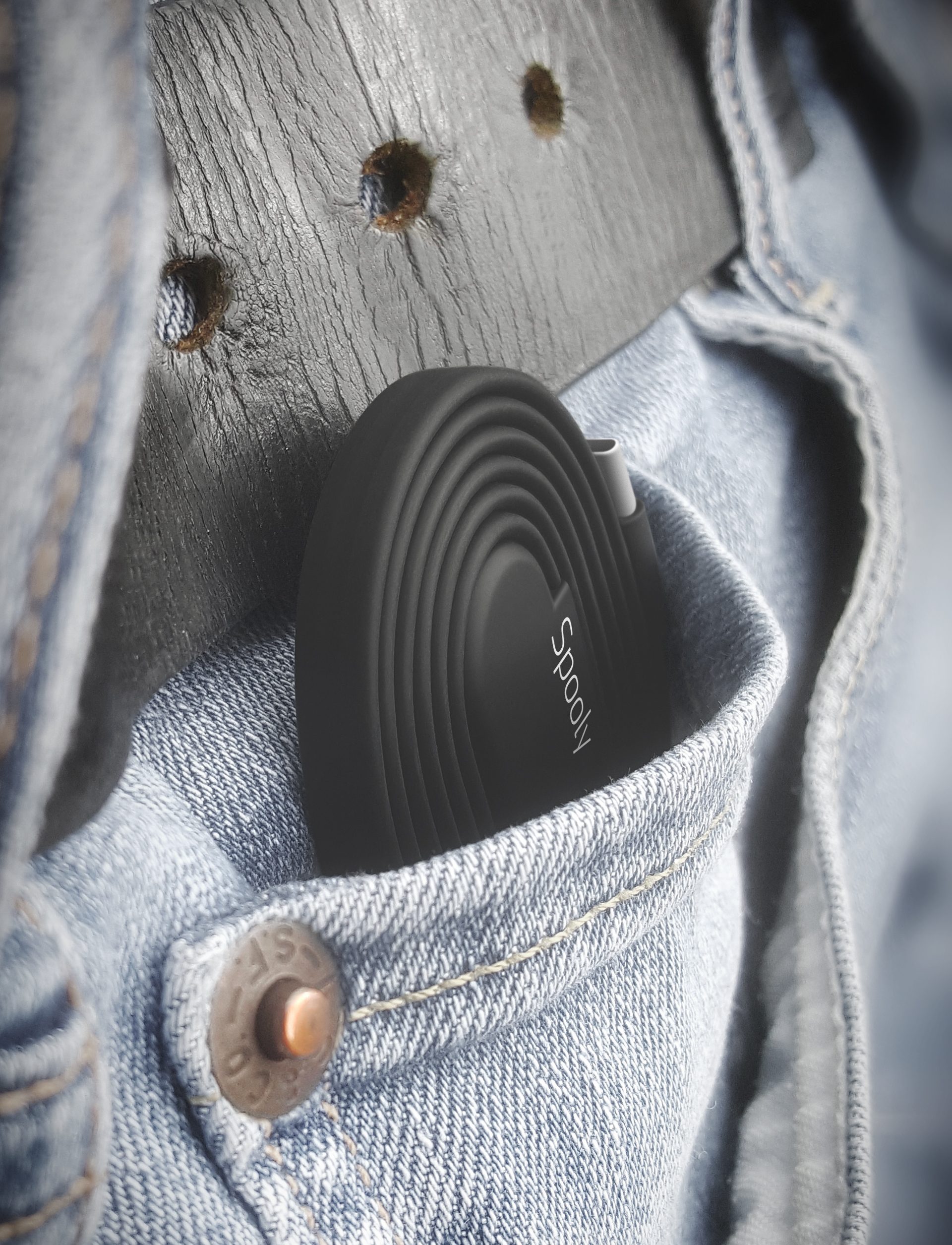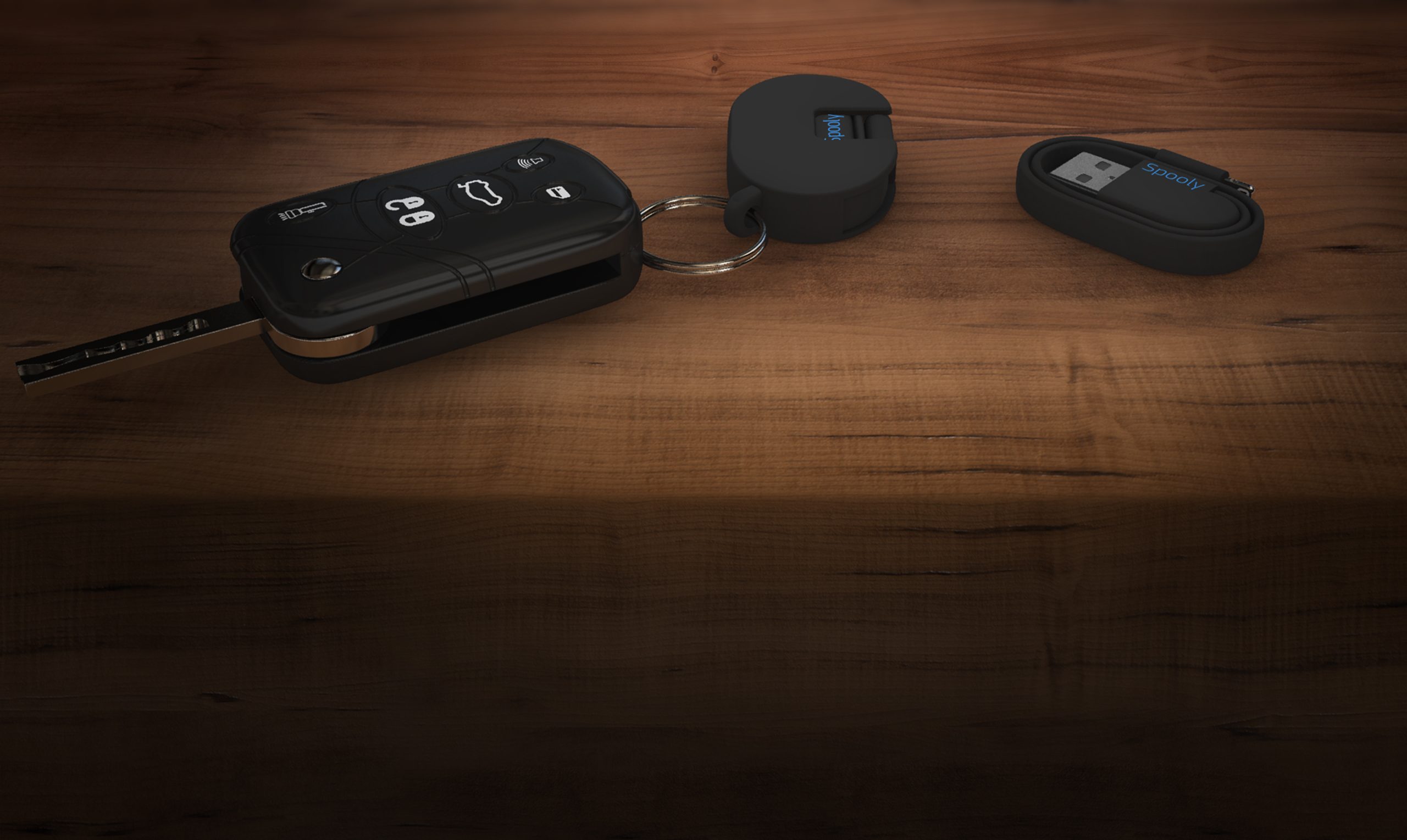 Spooly attaches to your key-ring to ensure you have it with you at all times.
Just grab your keys and go!
Always there when you need it most